2005/11/26
The second Losing My Badge night
was dedicated to the memory of
George Best.
2005/11/25
Our Endless Numbered Badges
Losing My Badges #2: from zero to hero?
Tonight at the Covo, Bologna.
2005/11/13
Towards LMB #2
2005/11/03
Losing My Badge - first night
Everyone who danced and smiled at
LMB #1
, we love you!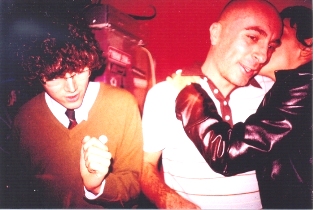 -
Gallery 1
(Lomo by Lucio)
-
Gallery 2
(photos by Paola, Ele, Zonda: thank you!)